Juvéderm Boston
Looking for the best wrinkle filler or lip injections near you?
SculptMe carries five types of Juvéderm fillers at our medical spas in Boston and the surrounding areas: Juvéderm VOLBELLA, Juvéderm VOLUMA, Juvéderm ULTRA, Juvéderm ULTRA PLUS, and Juvéderm VOLLURE.
What is Juvéderm?
Juvéderm is a collection of dermal filler injections offered by the practitioners at SculptMe that can reduce the signs of aging such as wrinkles, deep creases, and age lines. Juvéderm is also effective for lip augmentation; it can enhance lip size, shape, and border.
Juvéderm is an FDA-approved injectable treatment made of hyaluronic acid. Hyaluronic acid is a naturally occurring substance often used for its volumizing properties. It is known to hold up to 1,000 times its volume in water!
Aesthetic Issues Juvéderm Fillers Can Treat
Juvéderm fillers can treat the following signs of aging, among others:
Crow's feet and forehead lines
Thin lips
Nasolabial folds (deep folds on the sides of the mouth)
Creases along the cheekbone area and marionette lines
Sagging skin
A gaunt or hollow appearance of the cheeks
Types of Juvéderm Fillers
VOLBELLA
Approved by the FDA, Juvéderm VOLBELLA is one of the most advanced treatments in the range of Juvéderm face fillers. This injection can soften visible vertical age lines (also known as smoker's lines or lipstick lines) in the mouth area and act as a lip filler, enhancing the fullness of your lips. Juvéderm VOLBELLA is also quite helpful in filling pitted acne scars on the face. It specifically targets the mouth area and the lips and is specially designed for clients seeking to add definition to their mouth and face.
The hyaluronic acid present in the gel works to attract and retain moisture over time and offers long-lasting results. Unlike other cosmetic fillers, VOLBELLA combines varied hyaluronic acid molecular weights, which is why it can effectively create subtle volume with results that last for up to one year.
Benefits of VOLBELLA Injections:
Reduced smoker's lines (vertical lines around the lips).
Plumped up lips, giving them a fuller appearance.
Accentuated and defined outline of the lips.
Enhancement of the Cupid's bow area of the upper lip.
Gentle restoration of the natural volume of your lips.
Defined lip contours.
Smoothed out thin barcode lines.
Reduced or removed marionette lines (lines coming down from the sides of the mouth.)
Treated oral commissures.
Juvéderm VOLBELLA was developed using unique VYCROSS™ technology to ensure the filler provides natural-looking results. With this advanced technology, the product absorbs a lesser amount of water, considerably reducing post-treatment swelling, especially in comparison to traditional facial fillers.
VOLUMA
One of the newest cosmetic injections available is Juvéderm Voluma® XC. It comes from Allergan, the same company that brings you Juvéderm and BOTOX®, but this new formulation has unique characteristics that make it ideal for adding volume to the face, working as a cheek filler. Juvéderm Voluma® XC is the first and only FDA-approved filler to instantly add volume to the cheek area in people over the age of 21. Juvéderm Voluma® XC injections are a great option for women and men looking for a way to restore lost cheek volume, enhance the contours of their faces, and rejuvenate their natural beauty.
Juvéderm Voluma® XC has hyaluronic acid, the same volumizing component used in Juvéderm. However, Juvéderm Voluma® XC is unique because it is made with more-extensively cross-linked fibers.
Benefits of VOLUMA Injections:
Capable of giving a subtle lift
May last up to two years
May take up to five years off your appearance
Designed with a numbing agent called lidocaine that helps reduce pain.
What to Expect From Your Juvéderm Treatment
The injection process is quick and produces minimal discomfort. We begin by marking the injection sites on the face, and then the injections will be carefully made by one of our medical professionals. There is no lengthy recovery period, and you can resume most normal activities the same day. There may be some swelling and redness around the injection sites.
Before and After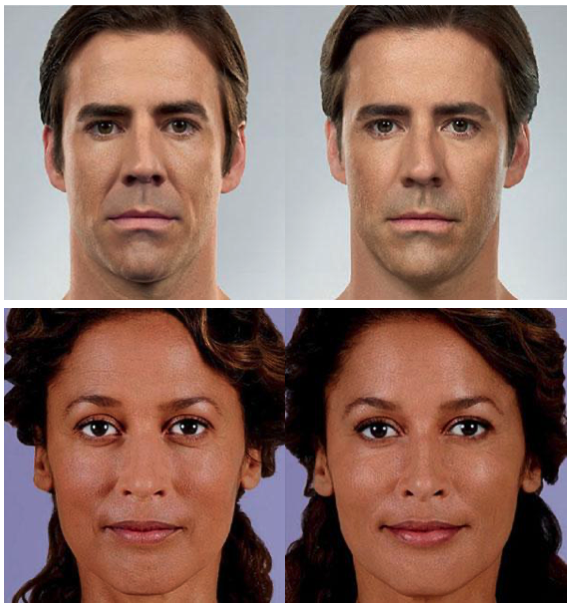 Juvéderm Cost
Juvéderm is priced by the syringe and costs between $650-950 per syringe at SculptMe. However, the cost of your Juvéderm treatment as a whole will depend on the amount of product needed to provide you with the results you desire and other factors. Juvéderm treatment is versatile and can treat a variety of common aesthetic issues. The number of treatments needed will vary depending on your specific goals. For example, one treatment can smooth deep creases and wrinkles for a whole year, whereas some issues may require additional injections. During your consultation, our team will discuss the expected cost of your Juvéderm treatment with you and go over the payment options we offer.
Learn More About Juvederm with a Consultation
Contact SculptMe today and schedule a consultation to learn more about Juvederm. We will be happy to answer any questions you may have. You can also call us at (857) 239-8182 to schedule an appointment.